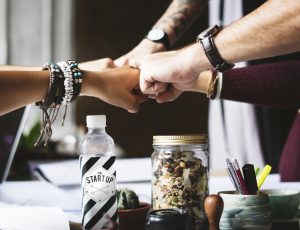 In large companies the function of agile coaching is often anchored in central departments ( IT / HR / Staff / …) .
Small and medium-sized companies seldom hold such resources. The introduction of agile processes and the questioning of the status quo is the responsibility of the respective department or division heads.
Your advantages when booking an external coach:
Inclusion of know-how of third parties with practical experience
Faster, better implementation of process changes

Lower allocation of existing resources, e.g. with regard to


Existing status
Definition of target status
Adjustment of target definition

Creation of documents, adaptation of ISO9001 process descriptions, …
Training of employees
Doing follow-up workshops

As an agile coach, Jan Brinkhaus behaves neutrally in principle. He brings in his knowledge, generates consensus on goal definitions and changes to be implemented.
Contact
Brinkhaus GmbH
Schneekoppenweg 6
30916 Isernhagen
Web: https://brinkhaus-gmbh.de
Mail: brinkhaus@ingenieurbuero-brinkhaus.de
Tel.: +49 179 3939 733